Opinions of Babypod users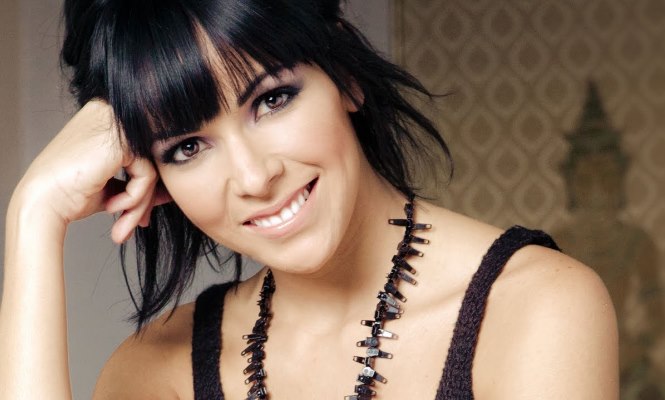 "I did not know that this "direct" way of playing music for the baby existed. It is an intravaginal speaker made of silicone, developed as a result of several studies in pregnant women. In these studies, very emotional reactions of their babies where determined once they had started listening to the music. And no, not everything had been invented!"
– Raquel del Rosario, Singer
"Babypod is something entirely new. The fact that music can help them, can motivate them and can cheer up their life … this is amazing!"
– Soraya Arnelas, Singer
It's a great experience, highly recommendable, and also exciting! In our last scan with Babypod, the baby barely moved, but he opened his mouth three or four times in a very visible way. Awesome!
– Beatriz
Exciting and beautiful. For me it has meant the first bonding with my baby. With the music the baby seemed to be dancing, moving arms, legs and head. Marvellous.
– Lola
The scan with Babypod has been an exciting and positive experience. I felt no discomfort whatsoever and was impressed to see that the baby reacted to stimuli. I can't wait to try again.
– Isabel
It is very exciting to see how the baby moves with the musical stimulus. It was a very special time with my baby and I'm looking forward to watching his development with the help of Babypod.
– Claudia
It gave me a very positive impression. It's amazing how the baby moves and I know the musical stimulus is beneficial for their development. A great experience.
– Elena
It was fun and exciting. Also I could see the face of my child, how she gestured and smiled with the music. I'm delighted.
– Maria
Babypod creates a bond with your daughter even before she is born; with the music that you love so much, that relaxes you and that you listen to when you are home. I guess being able to share this music with her and, furthermore, feeling her reactions, is a way of encouraging the creation of patterns between mother and daughter long before having her in your arms. You trigger some likings; you influence her with the music that you love. I think it is very interesting.
– Soraya
Babypod gave me a wonderful impression! My doctor suggested it to me in one of my check-ups and I didn't think twice, I wanted to enjoy this innovative and magical experience. I have had two scans with Babypod and it would be impossible to choose only one because each was unique. The baby reacted perfectly shaking his head and sticking out his tongue again and again, and even gestured with his mouth leaving my husband and me speechless, but the best was definitely a wonderful smile… I can't describe what we felt! In short, we loved it. Thanks again for helping us feel and get to know our unborn baby.
– Anna
At first I was nervous, perhaps because of the uncertainty of how it would go, I wasn't sure whether or not the baby would react, if it would hurt to use it, if I would enjoy the experience and so on. But despite these initial fears, I never stopped being excited at seeing my baby react to music and we both enjoyed the experience together. After using Babypod I was no longer nervous. Now I was concerned about what my baby was doing, feeling, whether she was enjoying it. The first image I saw on the monitor was my baby's smile. I think she likes it! And when she started mouthing and "singing", it was amazing. I noticed how she moved more than before, gave me more kicks, it was great. The truth is that it has been a great experience, strange and exciting at the same time.
– Andrea
It is very moving and impressive to see how the baby reacts to music, especially because he is still in my belly! It has been a wonderful experience due to the atmosphere of the moment and watching the baby moving to the rhythm of the music.
– Alicia
The scan using Babypod has been a great experience. The baby responded really well to the music, opening his mouth and shaking his hands. It was a moment of togetherness.
– Natalia
With Babypod you experience strange, relaxing and changing moments with the baby. It is a very exciting experience for me and a bond with the baby. It also given me more assurance and reliability that all is well.
– Sara
Although the baby had his arm in front of his face, we could see his features and see how his mouth and tongue were moving, among other movements. He responded perfectly to the musical stimulus. We believe that it has been a positive experience for baby and for parents.
– Lidia
It was beautiful and moving, a unique experience. It's nice to see your baby in each scan, even nicer if it's a 4D scan, but seeing something so tiny reacting to musical stimuli is amazing!
– Lucía
Tell us about your experience